FREE AGAIN!!?@#$%
The Girl and the Guardian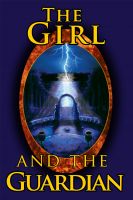 By Peter Harris
Rating: Not yet rated.
Published: Oct. 08, 2012
Words: 211462 (approximate)
Language: English
ISBN: 9781301983193
Short description
Shelley is lost in a World once known as Aeden. The ancient Tree of Life is dying, and deadly Thornmen are hunting her. Someone else has been waiting for Shelley. He asks to be her Guardian on a perilous quest to save Aeden. The Thornmen are closing in as the Girl and the Guardian seek the faery refuge of Urak Tara. In the terrible Valley of Thorns they make a daring – and fateful – pact…
Well,  it is a bit depressing for us authors, but the fact is, folk love digital free and hate even a low price, mostly I guess for the convenience of not having to muck about paying a small sum to a faceless internet machine.
So the recent 9 day Free offer for the Girl and the Guardian made a spike in my Smashwords download stats, tailing off a fair bit but plummeting to ZERO downloads the day it went back to 99 cents. 😦
But now brother John and I are agreed, we will release the Hounds of Free until 31st of December 2012, to sniff out the lost innocents who cannot find their way back into Aeden, and lead them penniless across the threshold into the Nine Worlds of the Apples of Aeden, where they will be enriched in spirit and (by the end of volume I) be thankful enough (and hooked enough) to go to the bother of paying for further adventures in II, III and IV (and V, the epilogue, when I write it).
So, it is done. You may now zap over to https://www.smashwords.com/books/view/243499 and download the full volume one complete with colour maps and lexicon, for Zero money. And if you like it or love it, do write a little review sentence or two and help others know Aeden is out there…