(It HAD to be Nine days, of course…)
This is the FREE ebook only on Smashwords, where you can download it for any platform… all new edition of the text and many more coloured graphics too. And the glossaries, and lots of MAPS! Very useful for getting around on Aeden.
(It is on Amazon too http://www.amazon.com/Girl-Guardian-Apples-Aeden-ebook/dp/B003FMUXPM/ref=sr_1_3?s=digital-text&ie=UTF8&qid=1349780472&sr=1-3&keywords=girl+and+guardian, but their minimum price applies there – 99c).
Pass this on to anyone you know who may be looking for an alternative to rereading the Lord of the Rings for the 11th time – you/we/they know who they are… 🙂 Readership – 11 to 111 years.
This is pasted from the Smashwords page (link: https://www.smashwords.com/books/view/243499):
The Girl and the Guardian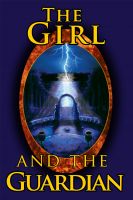 By Peter Harris
Rating: Not yet rated.
Published: Oct. 08, 2012
Words: 211462 (approximate)
Language: English
ISBN: 9781301983193
Short description
Shelley is lost in a World once known as Aeden. The ancient Tree of Life is dying, and deadly Thornmen are hunting her. Someone else has been waiting for Shelley. He asks to be her Guardian on a perilous quest to save Aeden. The Thornmen are closing in as the Girl and the Guardian seek the faery refuge of Urak Tara. In the terrible Valley of Thorns they make a daring – and fateful – pact…
Extended description
Volume I of the 2000-plus page epic fantasy Apples of Aeden, twelve years in the making, [with brother John's enduring support]… Newly edited in October 2012, with many new coloured maps and graphics throughout….(more on Smashwords. Go to the page HERE: https://www.smashwords.com/books/view/243499)
If you download and enjoy it, any feedback (a like or a review or passing the link to friends) would be wonderfully appreciated! 2012 is the year this epic needs to be out – at the dawn of the Fifth Age!
oh and volume II is out, on kindle only. III to follow… IV is in edits. You won't run out of this world if you happen to love it, for a long happy time. A LOT of bed-time reading here, though I say so myself.