Yep, there IS gold in (some of) them there hills.
Rosie Boom my sister uploaded her Where Lions Roar at Night on Monday and made it FREE, to get herself out there for her whole series of the six – seven? – Barn Chronicles. Now it's only Wednesday and already she has 382 downloads of the free book and 24 FIVE STAR reviews.
See her on Smashwords: http://www.smashwords.com/profile/view/rosieboom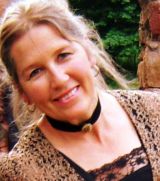 Dang, how'd she do it? Is it luck?? This ebook is only up on the (relatively small) Smashwords site, not even out to Apple and the others which Smashwords sends them to after checking. So, I asked her, Who and What and How??, and she said some of her friends from the Christian homeschooling groups, and email 'loops', she belongs to in New Zealand, had offered to email their contacts overseas, in Canada and the USA, where there are some pretty big 'loops' indeed… While we talked on the phone, seven more downloads…
So, I know Rosie pretty well, being her brother, and I reckon these are the only things that could account for her luck:
– She and husband Chris put in the years BEING what she talks about in the books – genuine Christian homeschooling happy family.
– She had a full social life with others of their 'tribe' – christian homeschoolers.
– Furthermore, she is a singer and the family did lots of concerts for christian audiences up and down NZ.
-Also she did a writing course, learned her craft, and kept it clear what genre she was in, not trying to be all things, or do what didn't come naturally. She just told her story, in her words, simply. When you get a Barn Chronicle book, you know what you are getting. Rosie Boom and family. Simple, good.
– Also she is a speaker at homeschooling and christian writing conferences – more contact, more credibility. In short, she has become what Greg Habstritt calls a 'Trusted Authority'. People buy from Trusted Authorities, take the time to read their books, do their courses, buy their products.
So, now there's not much need for the 'lucky strike' hypothesis! She put in the groundwork, it is solid, and her tribe is proving that by going for her offering like bees to honey.
Find your tribe, says Seth Godin, and then i Guess, impress them that you're the real McCoy, and of course they will want what you offer, if it is any good. If it is really good, then you get what Rosie is getting – solid uptake, massive endorsement in the first part of the tribe to hear of it (all five star reviews!) and then, like as not, word of mouth and email and twitter and blog, recommendations enough to make the thing go viral at least through that particular tribe. In Rosie's case, the tribe is many thousands world-wide, so Watch this Hill! I will report as news unfolds…
Of course, I'm very proud of her and will try not to be jealous. Compared with her I'm isolated, not of a clearly defined or large Tribe, and not simply one thing, but a man cursed with many parts which tend to confuse the hell out of people… So, lessons for us all here.
But first, let's get some stuff out there. If Rosie hadn't put the book out as an ebook, this wouldn't have happened, no matter how well-known she is here in little ol' NZ with its 40 million sheep and 4 million humans.
Now, be in to win. Go to my new ebook conversion services: http://www.ebookuploader.com
and get YOUR book up on them there hills!